By Laurie Rietze, Listing Manager
When getting ready to sell your home, it is necessary to prepare your home to make the best impression possible.
It is called "staging," and it is one of the most critical aspects of selling your home.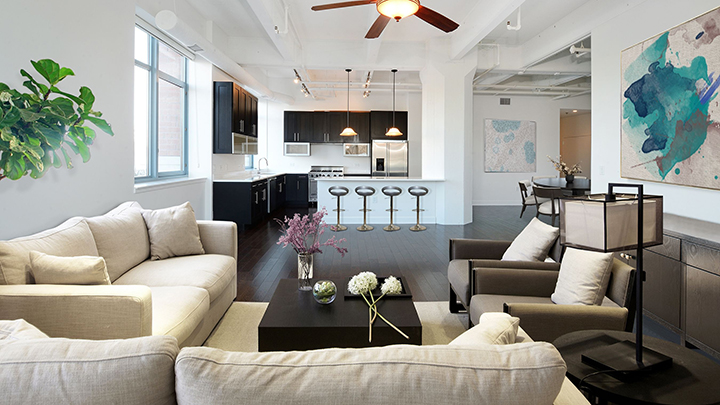 Less Is More
Many times, buyers will see multiple homes at the same time they are seeing yours, so it is very important that you are able to leave buyers with a lasting impression of your home. Your home needs to stand out above the rest, and buyers need to envision their own belongings in your home.
Many sellers think that decorating or adding décor to their home will help with the overall impression. In fact, it is quite the opposite. Depersonalizing the home has shown to be a more effective way to make a better impression.
Staging Is Easier Than You Think
You can stage a home with any size budget, using things you already have or just by using a little elbow grease. We have compiled a brief list of steps you can take when preparing your home to be sold.
Curb Appeal
Landscaping – Trim back any bushes that may block the entry way. Remove any weeds, from the flower beds and add some fresh mulch. Add some bright flowers to your landscaping, or add some potted flowers.
Paint – A fresh coat of paint is always a great idea because it adds a fresh clean look to the home. If painting the exterior is not an option, painting the front door a nice accent color can do wonders for curb appeal.
Cleaning – Be sure to remove any spider webs or signs of insects from the entryway. If your walkway, driveway or porch floor show signs of stains or mildew, pressure washing them would be a great idea. Lawn ornaments should be removed.
Interior
Walls – Remove family pictures and personal items from the walls, and remove and patch nail holes. If your walls are painted a dark or bold color, it might be necessary to repaint them in a neutral color. Darker colors can tend to make rooms feel smaller.
Declutter counters and shelves – Remove personal knickknacks from counters and shelves. Now is a perfect time to prepack for your move. You can always box the belongings and store them in a closet or storage facility. Be sure to remove personal items from counters. In bathrooms, sometimes sellers will put personal items in a basket that is stored under the sink. It is a perfect way to keep your counters clutter free.
Cleaning – Take the time to do a deep cleaning. Don't forget about baseboards and fingerprints near light switches and doors.
Scent – We all love our furry friends, but sometimes the lingering odor of an animal can be a real turnoff to a prospective buyer. Be sure to keep cat litter boxes clean at all times. You will also want to relocate any pet beds or pet toys when showings on your home take place. For carpeted homes, sprinkle baking soda on the carpet and leave it for about 20 minutes before vacuuming. A scented plug-in air freshener can really help.
Repairs
Fix any leaking faucets or running toilets. Buyers will literally see their money "running down the drain."
Replace any light bulbs that may have burned out.
Replace cracked tiles, if possible.
Try to have everything in working order if at all possible.
We understand that a well-staged home is an integral part of achieving your goal of selling your home for the most money possible in the shortest amount of time. We offer a free professional staging consultation when you list your home with us. Send us a message using the Get In Touch form at top of this page or call us at 352.432.3200 if you'd like to know more about the steps we take to help you sell your home.