By Brandie Mathison-Klein, CEO, REALTOR®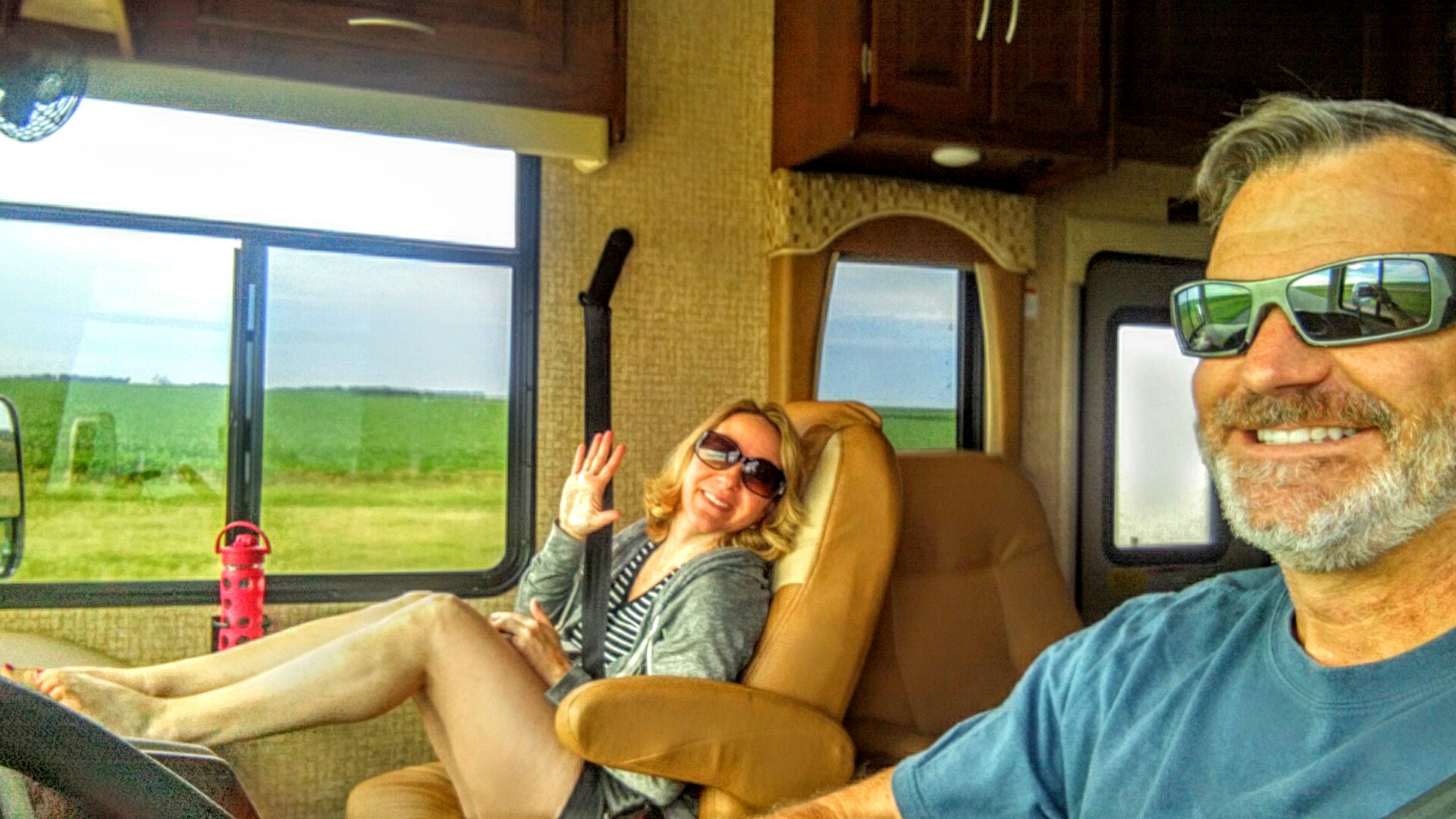 For several years my husband and I have had on our bucket list to go across cross country RVing. We always imagined driving across the states and pulling over when we are hungry for a snack while the kids played games, took naps and we would explore beautiful USA.
We had an unexpected opportunity pop up last year that allowed us to take a trip across the US. We decided to rent a big RV and had a very long haul across several states. Did I mention we had to go over 3,000 miles in 7 days. I don't know what we were thinking…I don't think we were logically thinking. So this is what we discovered on our trip.
1) Driving a 40′ RV with the engine in the front of the rig was VERY LOUD. I thought I would be able to work and talk on the phone while on the road. Unfortunately the engine sound was so loud the entire time of driving that it was hard to even carry on a conversation with my husband who was sitting right next to me let alone a phone conversation.
2) When driving down the road in the RV, unless you are sitting up front, there is a good chance you might get car sick while driving down the road. We had some friends with us and the only way they avoided getting really sick was to lay in the bunk beds and watch movies or sleep.
3) Wal-marts and Cracker Barrel quickly became our best friends. I now know why these are hot spots for RVers. Because their parking lots are thought out to accommodate big RV's. We actually spent the night in a few Walmart parking lots when our goal was to just get some shut eye to get back on the road and get to our end destination. You have to check ahead to see if the Wal-mart you are considering allows overnight parking.
4) There were a couple of apps that were very helpful for our travels. RV Parks was a great app that helped us look for camp grounds. It was great because we could read reviews and see on the map what the options were for where we wanted to stop. Roadtrippers was another great app. This helped us to see what good restaurants and sight seeing things were on our route that we wanted to check out.
5) When choosing to do an RV vs a camper or 5th wheel, know that it definitely hinders you from going out and exploring the surrounding areas because you don't have a smaller vehicle to jet around town. One fix for this is to pull a smaller car behind the RV.
6) I loved being able to cook our own food and not rely on restaurants. It was so nice having everything I needed to prepare all our meals if we wanted to. This was one of my favorite parts of having our own RV. I also liked having an environment that was comfortable to us and not having to pack and unpack every day to check in an out of a hotel.
If you are thinking about purchasing a camper or RV, I would strongly suggest renting what you are considering before purchasing. It was the best thing we could have done. From this experience we determined we actually didn't want an RV. We instead decided to purchase a 5th wheel that pulls behind our truck.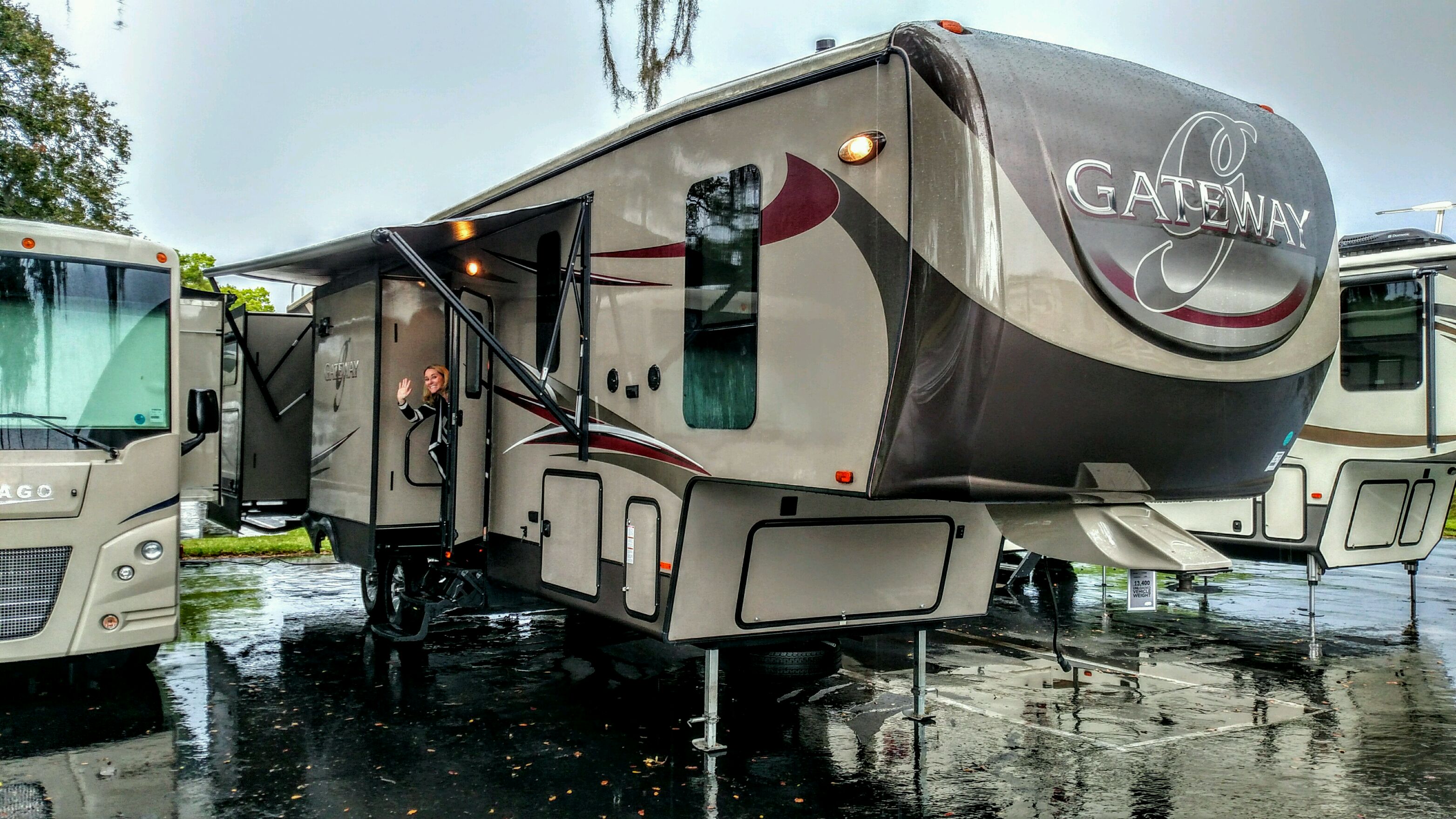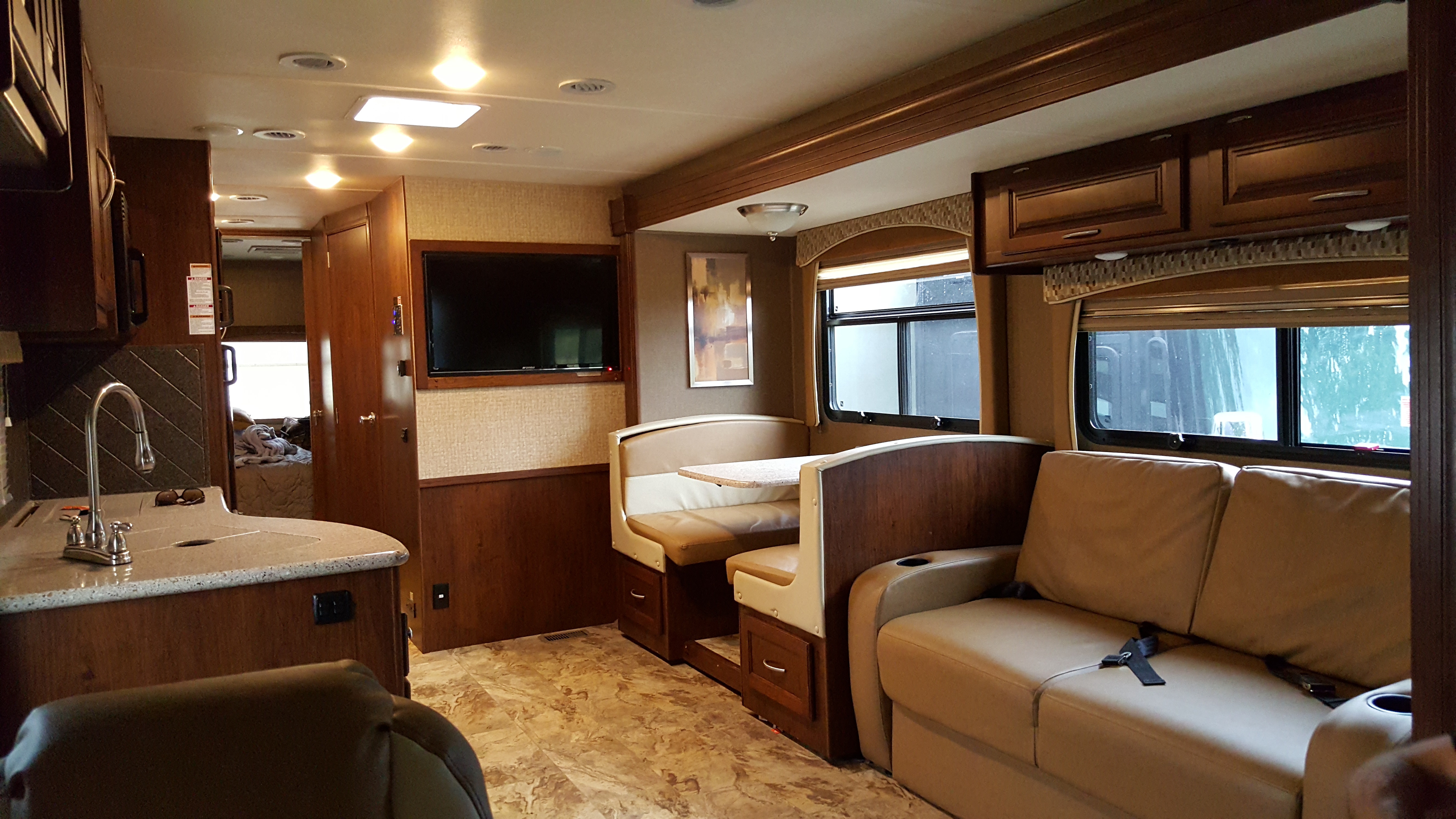 We realized we didn't roam around the RV while driving like we thought we would. We didn't care for the loud engine, and getting one with the engine in the back was way out of our budget. We also wanted the opportunity to set up camp and get into our truck and go explore our surroundings without having to worry about how big the RV was.
Fast forward a year and we are about to venture on our next Camping trip. We spent a lot of time researching and found the right 5th wheel that works for our family. That has been a learning experience as well and we look forward to sharing with you what we have learned from our next experience in another post.