If you've ever thought about investing in real estate, there is good news. And then there is better news!
First, let's talk about the good news.
Real estate has been an incredible wealth builder throughout history. It is no wonder that in ancient times, property owners were called lords (now landlords). There are a number of reasons why everyone should invest in real estate.
Here are a few:
Inflation-Proof
Inflation is what happens when cash loses its value. If a candy bar is $1 today and there is 10-percent inflation over the next 12 months, the candy bar will be worth $1.10 next year. If you had $1 sitting in your desk during this time, you have effectively lost 10 percent of your money by doing nothing with it. That's why the risk of not investing your money is the one thing that guarantees you will lose money over time.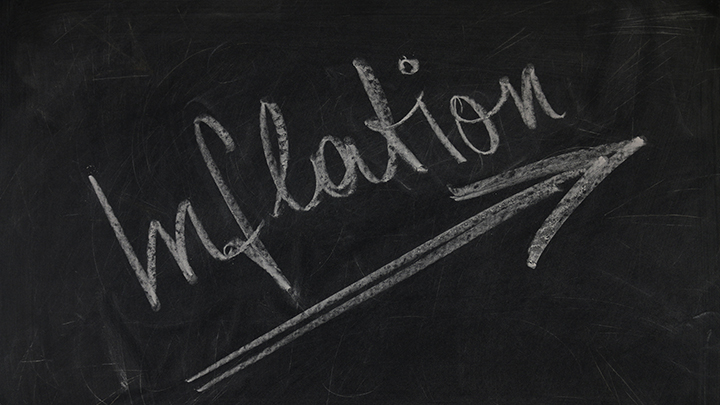 Tangible With a Purpose
Real estate provides shelter, a basic human need, which means there is always a demand for it. As a landlord, you always win over time, but most importantly your asset can perform well regardless of the economic climate. During the good times, you capitalize on appreciation. When the economy goes bad, sadly there are always those who overextended their finances and cannot keep their lifestyle if the household income goes down. When that happens, it creates a climate where the demand for rentals increase, which creates additional cash flow.
Fixed-Rate Mortgages
Most seasoned investors like to play with house money. Why? There are several reasons. Limited exposure is one. The ability to maximize the money that you do have is another. And, most importantly, with interest rates for investment properties hovering at 4.25-4.5 percent, it becomes possible to purchase real estate while borrowing most of the money. You still have a good amount of cash flow while the rental income from the property services the debt.
It's like putting money in your 401K or IRA, only the money was advanced by the lender, the tenant makes the monthly contribution and after 30 years you get 100 percent of the money paid toward the debt plus all appreciation.
In recent history, people would often purchase investment properties with adjustable-rate mortgages. In my opinion, that is a poor choice. Fixed-rate loans allow us to predict the bulk of the expenses up front, and because of our friend inflation, if a rental home produces cash flow today with a fixed-rate mortgage, chances are in 10 years it will create even more cash flow. Why? Because your mortgage rate is fixed, but the rental income can be increased as inflation sneaks up.
Dummy-Proof
Check your 401K or IRA, if you have one, and find out how much you will pay in fees during the next 30 years. Now if you are done crying, let me explain to you why that's normally money well spent. The stock market is complicated, so stock brokers have very difficult jobs. With millions of moving parts in different corners of the globe, the fees you pay are a bargain compared to the time and money it would take you to become proficient enough to do their job at the same level.
In contrast, real estate isn't as difficult. I've had more than two dozen tenants in the last 10 years, and while there have been the occasional horror stories, for the most part owning rentals is pretty uneventful, if you follow protocol.
If you own a home, you already understand how a home works, and the items you need to maintain it. That means there is a smaller learning curve with home ownership. The only thing you need to worry about is the becoming-a-landlord part.
Here is the trick to succeed at becoming a landlord. Do all the proper due diligence ahead of time and put the right paperwork in place from the beginning, and you'll have more than 50 percent of it covered.
You Can Duplicate It
Possibly the best part about real estate is that once you have mastered the management aspect and once you gather a sense of all the intricacies involved in not only acquiring but also maintaining properties, you can duplicate the process. And after that, you can do it again and again and again—you get the point. The reason most "slum lords" have several homes in small areas is they understand this principle very well, and they understand that their time and efforts can be used most efficiently by owning several homes in the same area.
Now you are thinking, "That's great, but just how much money are we talking about?"
By the numbers, this is what It looks like if you bought and held the property for 10 years.
(I am not adjusting the rent for inflation, and I am not including plausible repairs but you will get the idea, I promise.)

Scenario No. 1
A buyer with $175,000 in cash wishes to purchase a home with cash:
Home price: $175,000
Taxes: $1,700
Insurance: $700
Rent: $1,450
Net income for the year: $15,000 (or 8.5 percent of the original investment)
Assuming the home appreciates 4 percent after 10 years, you could sell the home for $259,043. After closing costs, the net you would walk away with from the closing is $238,319.
This is the summary of the 10-year return on this home:
Initial investment: $175,000
Rental income during 10 years: $150,000
Sales price after closing costs: $238,319
Net return on the investment: $213,379 (or an average of 12.19 percent yearly average on the original investment)
Not bad, right?
Scenario No. 2
Let's run a different scenario. Say you don't have the cash to buy this property outright, so you have to get a mortgage. It would look like this:
Home price: $175,000
20-percent down payment: $35,000
Monthly payment (principal, interest, tax and insurance at 4.25 percent): $889
Rent: $1,450
Net income for the year: $6735 (or 19.24 percent of your initial investment!)
Let's do the 10-year summary for this scenario:
Net sales price after 10 years: $238,319
Mortgage payoff after 10 years: $107,610
Total rental net income over 10 years: $67,356
Net return on the original $35,000 investment: $198,125 (or 56 percent average return per year on the original investment for 10 years. Yes, 56 percent. That is not a typo.
Scenario No. 3
More conservative investors would chose the first scenario, mainly because they don't run the numbers the way I just did to realize the opportunity missed. Plus, most of them are concerned about borrowing money. But if you had the $175,000 cash, you'd be better served buying five properties with 20 percent down and multiplying the numbers on my last scenario by five, which looks like this:
Purchase price: $175,000 x 5 = $875,000
Down payment: 20 percent = $175,000
Net rental income per year: $6,735.36 x 5 = $33,676.75
This is the 10-year summary:
Net sales price of the five homes combined: $1,191,895
Mortgage payoffs combined: $538,050
Net rental income over 10 years: $336,767.50
Net return on the initial $175,000 investment after 10 years: $990,612.50
That is how and why real estate can create an incredible amount of wealth in a relatively short amount of time. Your initial $175,000 can produce almost $1,000,000 of revenue over 10 years using some very conservative numbers.
So now are you ready to start investing? Call us at 352.432.3200.