By Tiffany Fisher, REALTOR®, Buyer Specialist
When people from other states think of Orlando, they mostly think of theme parks, but there is so much more to Central Florida than just Disney World and Universal Studios. I was lucky enough to be born and raised in the Sunshine State, so I have been able to experience all the things this amazing city has to offer. Here are my top 10 "must-sees" when my family from up north comes to visit!
1. Crooked Can Brewing Company – Winter Garden, FL
Crooked Can is a local brewery that was created by twofamilies from the Winter Garden area. Itis located in The Plant Street Market in historical downtown Winter Garden andis modeled after the Chelsea Market in New York City. They serve 4 flagship craft beers along withmany other specialty and seasonal brews. They also are always having fun events throughout the month for you toenjoy while kicking back with a nice craft beer. Some of these events include Yoga on theLawn, Trivia Tuesday and Silent Disco Parties. If you're looking for a unique place to go grab some drinks, be sure tomake a stop at Crooked Can Brewery and get your "McSwagger" on!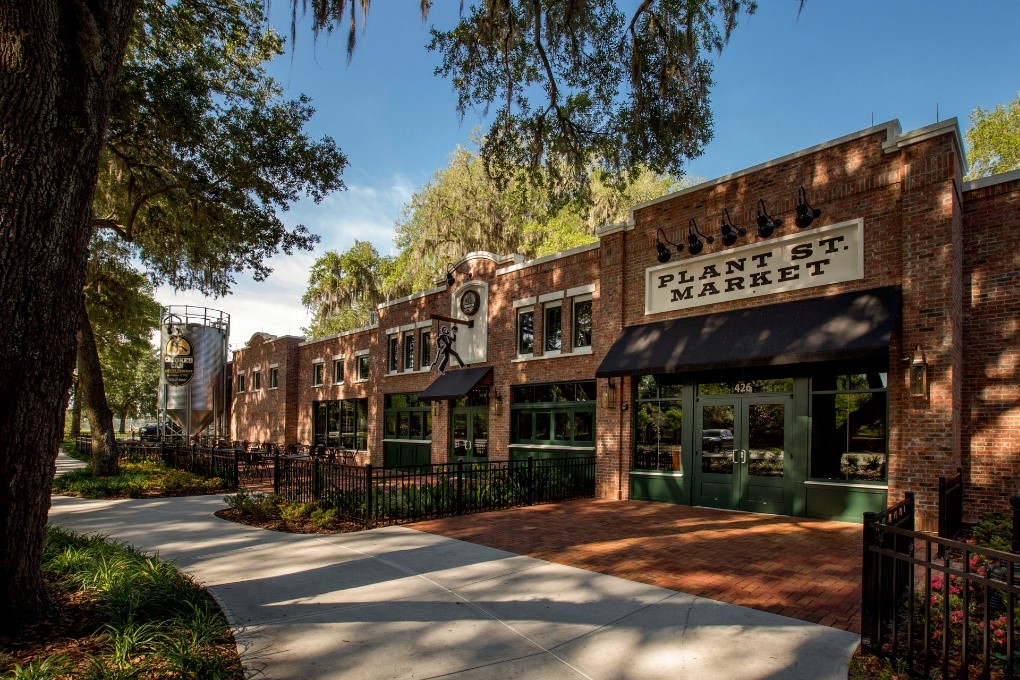 2. Lake Eola Park – Downtown Orlando, FL
Lake Eola Park is located in the heart of Downtown Orlando. The sidewalk that circles the lake is 1 mile in length, making it easy for visitors to keep track of their walking or running distances. Lake Eola is home to Orlando's Lake Eola fountain. It is known as the "official" icon of the City of Orlando. At night, the fountain comes alive with a choreographed show set to music. The colors of the water and the musical themes change with the season. Other activities available to park visitors include renting swan-shaped paddle boats, feeding the live swans and other birds inhabiting the park, seeing a concert or a play in the Walt Disney Amphitheater, grabbing a bite to eat at Relax Grill on Lake Eola or relaxing amid beautiful flower beds and a spectacular view of Orlando's skyline.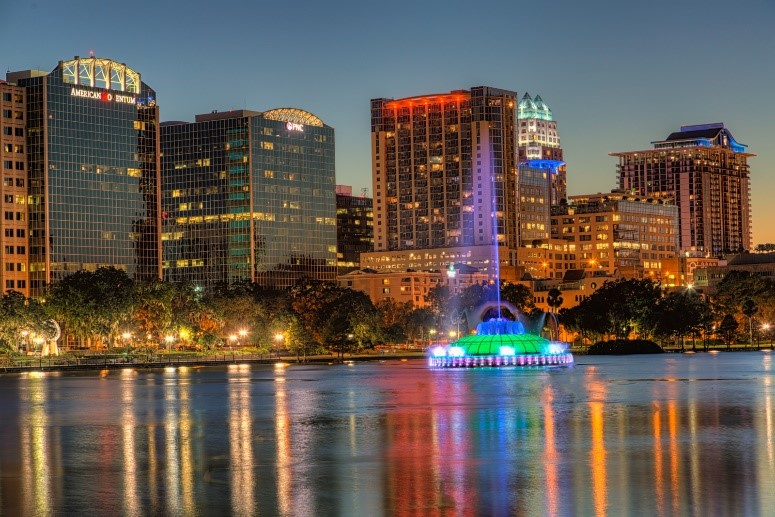 3. Rainbow Springs State Park – Dunnellon, FL
Florida is home to thousands of natural springs, but my hands-down favorite is Rainbow Springs located about 45 minutes outside of Orlando. Rainbow Springs is Florida's fourth largest spring and, from the 1930s through the 1970s, was the site of a popular, privately-owned attraction. It was closed and re-opened in the 1990's and became a state park and National Landmark. The Rainbow River is popular for swimming, snorkeling, canoeing, and kayaking. Canoes and kayaks can be rented at the headsprings. A picnic area at the spring includes tables, grills, and pavilions. It's a fun and inexpensive way to enjoy Florida's natural beauty without the crowds of the beach or water parks.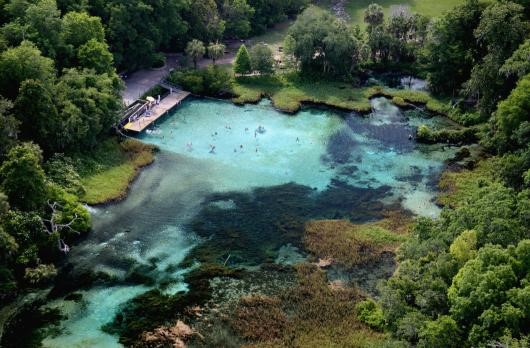 4. Gulf-Coast Beaches – Clearwater Beach, FL & Siesta Key Beach, FL
If I ever have family or friends coming to visit, I drive the extra time to the Gulf of Mexico beaches. Florida is known for Cocoa Beach and Daytona Beach, but they just cannot compete with Clearwater, St. Pete and Siesta Key in my opinion. Florida's Gulf Coast beaches are often ranked amongst the best in the world. Visiting a beach is a great alternative to theme parks especially on extremely hot & humid days when walking around a crowded, unshaded theme park is simply unbearable.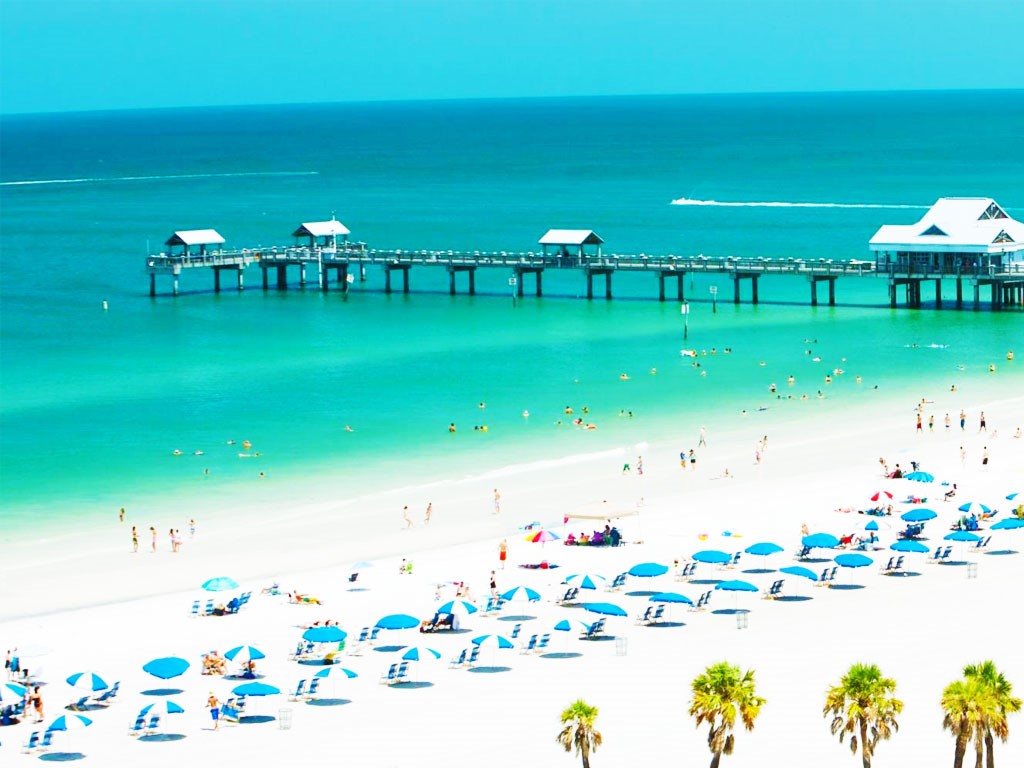 5. Silver Moon Drive-In – Lakeland, FL
In Lakeland, just an hour drive from Orlando, you will find one of the last remaining drive-in theaters in the area. This drive-in is one of the cleanest and most affordable around. Double features are only 5 bucks a person, and on occasional weekends you may even be able to see 3 features for one low price. Treat yourself to some old-fashioned fun; what a nice classic activity to enjoy year-round!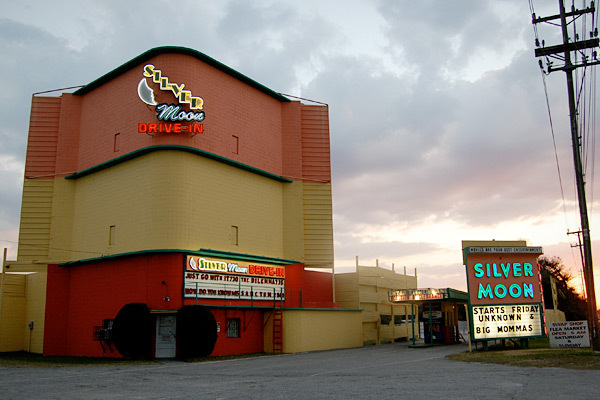 6. Disney Springs – Lake Buena Vista, FL
Ok, I know I was going to leave Disney off this list, but with Downtown Disney doing a complete overhaul and becoming the new Disney Springs, I feel it deserved a spot on this list! Embrace this fun-filled escape, brimming with unique boutiques, culinary surprises and lively entertainment. There's so much for you to explore—no two visits will ever be the same. Disney stepped up their game with Disney Springs and took it from a dull and outdated outdoor "Disney Mall" to one of the best dining and shopping areas in Central Florida.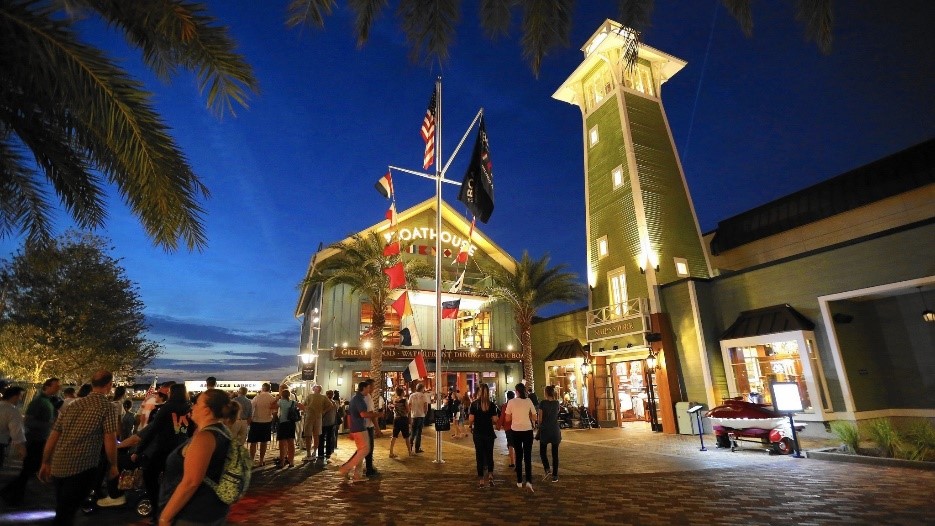 7. Universal Orlando City Walk – Orlando, FL
I feel it's only fair to include Universal if I included Disney! This is where it all comes together. The one place where the dining tastes of every member of the family and entertainment everyone can enjoy all intersect. It's everything you're looking for. From world-class dining to shopping to Blue Man Group to Concerts at Hard Rock and incredible bars and nightlife? Universal City Walk truly has it all! No wonder they call it, The Epicenter of Awesome!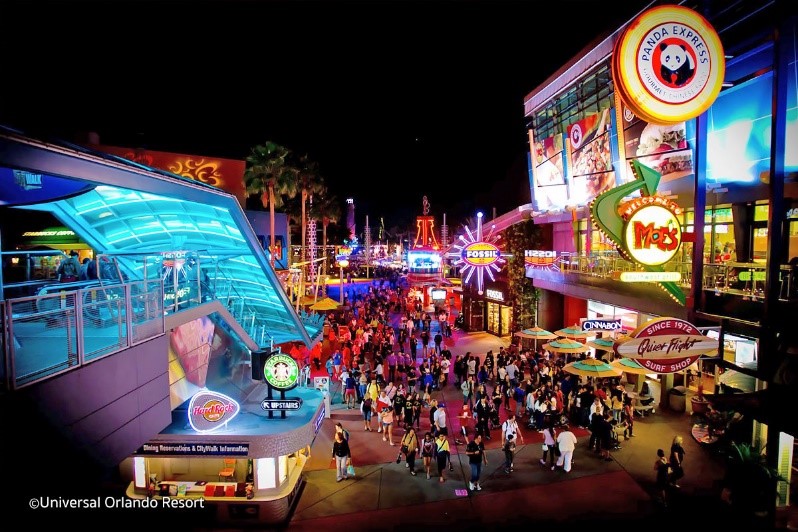 8. The City of St. Augustine – St. Augustine, FL
St. Augustine, FL has to be my favorite city in Florida. As the oldest city in the United States, St. Augustine is rich on history, culture and old-world charm. With top tourist attractions like Flagler College, Castillo de San Marcos Monument and the Fountain of Youth, coupled with pristine beaches, art galleries, restaurants and shops, this is one city worth exploring. It's a great city to just walk around and explore because there are so many hidden shops and restaurants tucked away on side streets, not to mention some great Spanish architecture to feast your eyes on. Plus, if you like a good ghost story, it's worth going on a haunted pub crawl through the historic downtown!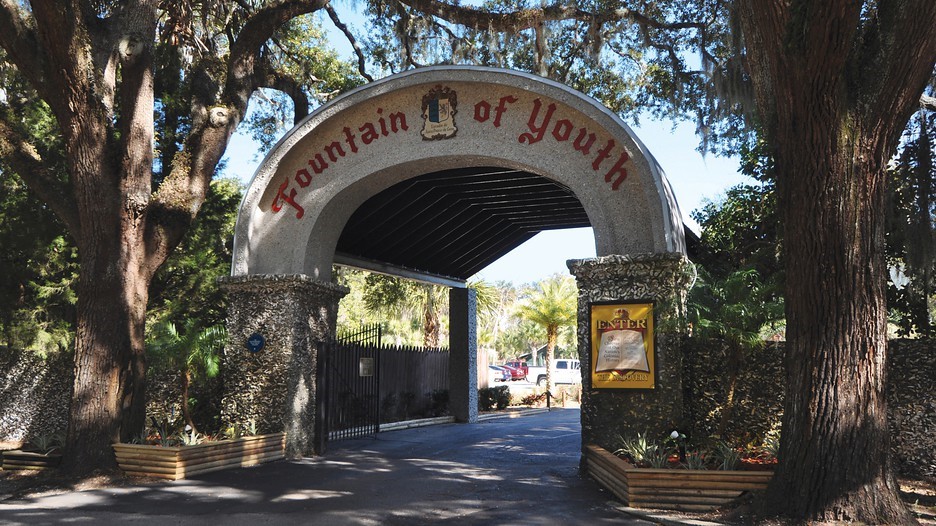 9. Sporting events – Orlando FL
Whether you're a hockey fan, soccer fan, basketball fan or football is more your sport, we have it all here in Central Florida! Having great weather year-round gives us the opportunity to have all these great sports teams, plus who doesn't enjoy tailgating while getting pumped up for the big game?! Check out an Orlando City Soccer game at the Camping World Stadium, or if you would rather stay indoors, you can see the Orlando Magic play at the Amway Center.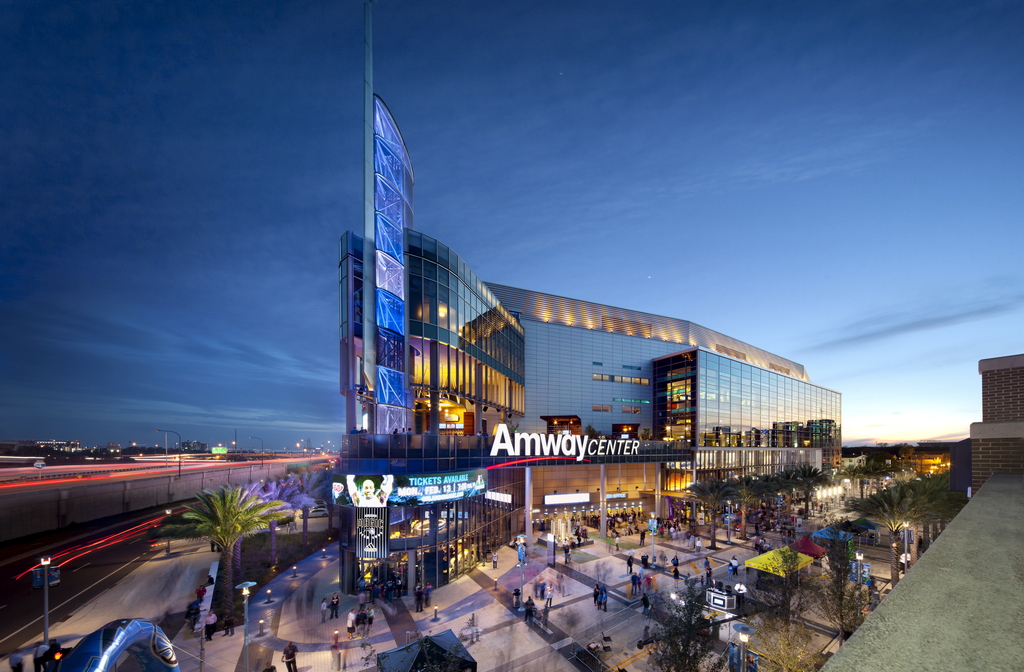 10. Epcot's World Showcase – Lake Buena Vista, FL
Ok…so I brought back Disney, but this is an Orlando staple that everyone should participate in at least once in their life. One of the most popular things to do at Epcot's World Showcase, you know aside from all that pesky learning and culture, is what's called Drinking Around the World. A challenge where guests aim to have a drink at every one of World Showcase's eleven countries in one day. I do not encourage or recommend drinking in ALL 11 countries, but if you pace yourself and pick a few of your favorite adult beverages and delicious food from around the world, you can responsibly induct yourself into the Epcot drinking around the world challenge!