By Brandie Mathison-Klein, CEO, REALTOR®
During the last 14 years of meeting with clients who are getting ready to put their homes on the market, we almost always discuss the important ways they can help their home show in the best light possible.
I tell my clients when you put your home on the market, you are entering into a beauty pageant.
Buyers are looking for the best contestant—in other words, the best-looking house, in the best location and for the best price.
But if you don't take the time to do some of the suggestions below, you may find your home is not one of the buyers' top finalists. Instead, it will sit on the market longer until you have to reduce your price and settle for much less than you were hoping.
These are some of the tips I give sellers before we schedule to have photos taken of the house.
The Exterior of Your Home Is the First Impression You Make
Drive up to your home and walk the same path a buyer will walk. Be observant and take note of things you like and things you feel would be an eyesore.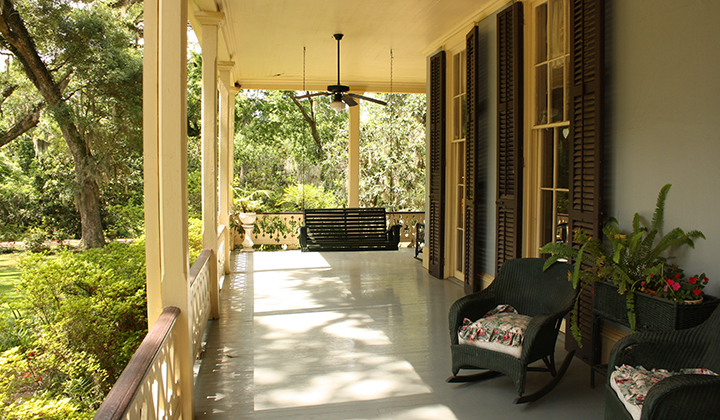 The exterior of your home sets the tone for their first impression. I have had buyers not even want to enter a home based on what the exterior looks like. This is very important. You will want to make sure some main areas look fresh and well kept.
Ensure your lawn is maintained and edged.
Put down fresh mulch along the walkway or plant beds.
Clear the front of any spider webs, bugs, etc.
Repaint your front door, if necessary.
Ensure vegetation is trimmed away from the walkway so there is a clear path.
Make the front entryway an inviting place that creates anticipation of what's inside.
Remember, buyers will be standing at your door for at least two minutes, waiting for their agent to open up the lockbox or for the owner to open the door. During that time, they are looking around and judging if they like what they see or if they are crossing the home off the list.
Fresh-Baked Cookies or Pet Odor?
The way your home smells makes a huge impact on how your home feels to a potential buyer. If you have pets, chances are your home has a pet odor you don't even notice because you live there. Smoking inside a home creates an order that is huge turnoff as well.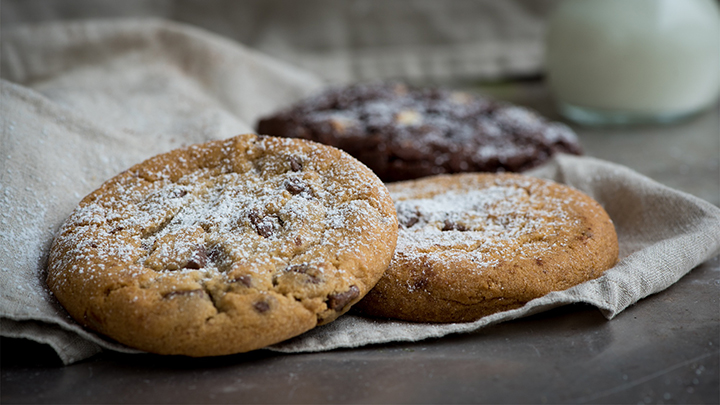 Have carpets professionally cleaned to help eliminate some of the odor.
Bake cookies right before the buyers arrive.
Wax tart warmers are also helpful in creating a nice welcoming scent and are safer than candles.
If the odor is really strong, painting the interior will typically help eliminate strong odors.
Deep Clean Your Home
This is one of the cheapest and most effective ways to make your home show ready. This is a time to clean all the nooks and corners which are often neglected. I recommend going through each room of the house and making a list of things that would need to be done in each room. Then complete one room at a time. This is a time when you will want to do the following:
Wipe down all the baseboards in the house. A Mr. Clean Magic Eraser works miracles on baseboards and can make them look brand new.
Dust all the ceiling fans and window sills throughout the house.
Wipe down all cabinets in the kitchen and bathrooms.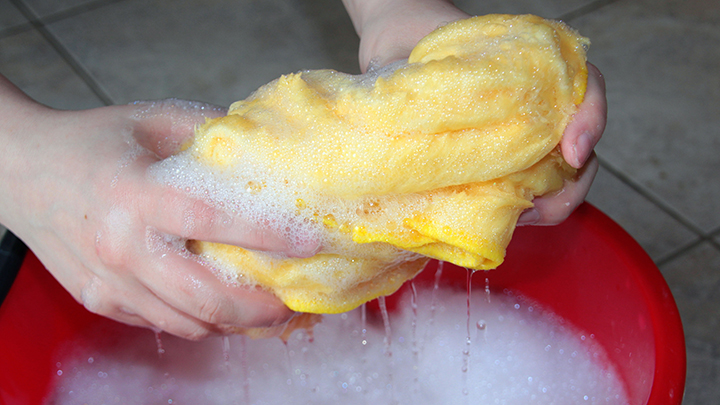 Change out the air filter.
Clean out all closets and make them look nice and orderly. Go ahead and discard items you no longer need. Fold linens neatly. Prepack some items you know you won't need during the next 3 or 4 months. This creates the appearance that there is plenty of storage space throughout the home.
Remove all personal hygiene items from bathroom vanities and minimize shower items.
Remove as much as possible from kitchen countertops. a coffee maker, a knife set and a couple of other miscellaneous items are OK. But pack away the blender, the toaster, the spice rack and all other things that can clutter the look and feel of the counters.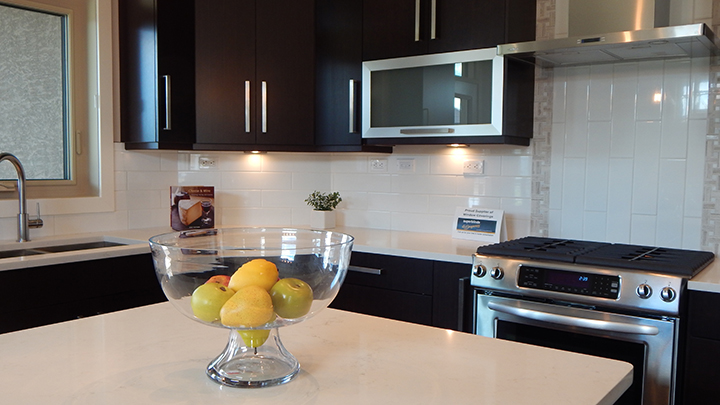 Remove personal pictures and magnets from the refrigerator.
Apply touch-up paint to areas that have been dirtied by little hands, pets, etc. Patch and paint over any holes in the drywall.
Deep clean the bathrooms and shower/tub. Re-caulk any areas that have mildew.
Organize your garage to the best of your abilities. This helps create the feel that you have a well-maintained garage and all the other parts of the house are also well maintained.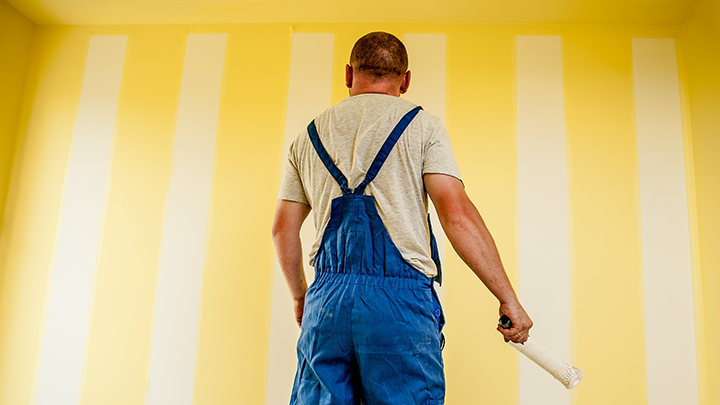 Finishing Touches
This is the time where you look to see how your furniture is placed, what linens you have on the bed and how the polished touches look. Staging a home properly makes a huge difference in how well your home will show.
You will want to make sure the furniture you have in each room is properly sized for that room. You don't want to have furniture that is too large for the space or have too many pieces of furniture in one area. This creates a false illusion the room is too small. It can often be necessary to relocate some pieces of furniture while your home is on the market. You will also want to notice the finer details, such as:
Place a couple of nice throw pillows on the couch.
If you have tile or wood flooring throughout the main living area, put down an area rug in the living room or formal dining room to help give the home a more welcoming and comforting feeling.
Bed linens are important in helping make each bedroom look warm. I always recommend a nice linen set with throw pillows. Stores like Ross or Home Goods offer a good selection at a discounted price.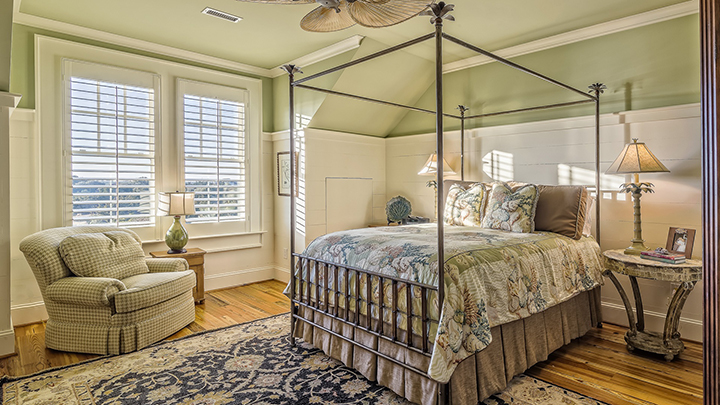 Lighting is also important. Make sure the switches will turn on a light in each room. If you don't have an overhead light, put a lamp in the room and make sure the blinds and drapes are open to create as much natural lighting as possible.
Outdoor Living Space
Outdoor living has become important to many families. In Florida especially, the outdoor space is an extension of the living space. You will want make sure this space creates an atmosphere that is warm and inviting.
Pressure wash the exterior, if needed, to clear away bugs, dirt and cobwebs.
Repair any torn screens if you have a screened lanai.
If you have a patio set, stage it to create the vision of outdoor barbecue fun.
Ensure all outdoor furniture is clean and free of mildew and stains.

Make Your Home Stand Out Above the Competition
By taking the time to prepare your home to show in its best light possible, you are making your home stand out from the competition. This also will allow you to ask for top market prices. Without doing the necessary things mentioned above, your home will often stay on the market longer. The longer a home stays on the market, the more negotiating is typically done off the asking price, the more showings you will have and the more stress you will endure.
A show-ready home means you can maximize your return of market value and sell your home in less time. That is usually the result most of my clients prefer.
Once a client decides to list their home with us, we offer a complimentary staging consultation. This is where a professional stager comes to your home and goes through each room of the house to suggest furniture placement and finishing touches to help the home show in the best light possible. We have found that the clients who listen to the advice we give always sell their homes faster and for maximum market value.
Want more information regarding preparing your home for sale, or are you curious to know what the market value of your home is? You can contact us today through the Get In Touch form at the top of this page or at 352.432.3200 and we will be happy to have a complementary consultation with you.